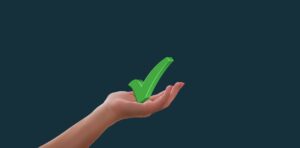 Having a culture of quality is something we're very proud of at PDI. It's at the core of what we do and who we are. It's how we've been established for the better part of the last century. Our history, strong vendor relationships and longstanding commitment to quality have positioned us as a leader in the industry.
Management System Certification
Our management system is certified to ISO 9001:IATF 16949:2016 and our quality statement is simply: "Delivering Quality Products on Time…Every Time."
We utilize the following Quality Core Tools:
Advanced Product Quality Planning (APQP)
Potential Failure Mode and Effects Analysis (FMEA)
Measurement Systems Analysis (MSA)
Production Part Approval Process (PPAP)
Process Flow Diagrams
Control Plans
Process Studies
Product Characteristics Evaluation
Material Evaluations
Dimensional Layout Capabilities
Instrument Calibration
Cleanliness Testing
Our laboratory scope includes 3-D measurement capabilities. Measurement devices and instruments are calibrated to gauges that are traceable to NIST certification. Our cleanliness testing capabilities include:
Product Cleanliness Testing and Evaluation per ISO 16232 (Gravimetric Testing)

Particle Counting by particle count and maximum particle size and weight

Cleaning to ISO Standards and Customer Standards
PDI also pressure tests pneumatically for mass flow and pressure decay, and hydrostatically for pressure decay.
Investments
To say we're committed to quality is one thing. But to show it is another. Our investment in quality and prototyping in the last year came in the form of a non-contact optical tube measurement machine. This no-contact camera-based system visually assesses a tube, compares it to requirements, and feeds any necessary changes back into a bender to ensure that every tube meets exact customer requirements. Having this capability is especially helpful for customers with older equipment, where the manufacturer is no longer in business. We can optically measure the old assembly and create an exact match for the customer.
PDI also added a second robotic weld station to the production floor. The purchase was sparked in part by the need to produce hydraulic tube assemblies for Toyota Forklifts. The addition has also allowed us to further improve efficiency in all welding, producing faster with higher quality because of the robotic arm's ability to move and rotate within multiple axes.