Accelerate Your Career
We are looking for talented, enthusiastic, dedicated and fun-loving people to join our growing team!
Paid Time Off
For a healthy work-life balance
Health Care
Affordable, quality plans
401K Match
More money for the future
Generous HSA Contribution
Rewarding employees for healthy behaviors
Flexible Work Schedules Available
Dependent on position
Education
Reimbursement
Investing in our employees
About Us
PDI was established in 1946 in Buffalo, NY. Although we now have two manufacturing facilities across two continents and five distribution centers, we haven't forgotten our roots, and are still headquartered in the Queen City of Buffalo, inside the growing historic Larkinville district.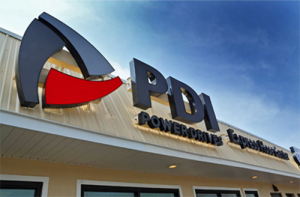 Company Culture
PDI people are innovative problem solvers who like to push boundaries and reimagine what is possible. 
As we continue to grow and expand our presence as leaders in the industry, we are always looking to add creative people to our team. You know, the ones who enjoy taking challenges head on and thinking about ways to improve processes. If this sounds like you, we want you to apply today. For more information email jobs@powerdrives.com