Pneumatic adapters are overwhelmingly present in industrial applications. They are great due to their higher performance and easy installation, and they are on everything from air brakes, to pneumatic tools — like nail guns and jackhammers, to roller coasters. The specific type and configuration of the adapter will depend on the application, but generally, adapters are broken out into two main categories.
The two main categories are tube-to-tube pneumatic adapters and threaded pneumatic adapters. Needs can definitely get a little more complicated from there, but this is where you need to start.
Threaded Pneumatic Adapters
Threaded pneumatic adapters are precision machined in a variety of American and Metric thread sizes. These include PT, BSPT, Metric and NPT. They come in a couple of different materials: brass, composite and stainless steel. Composite threaded adapters have the lowest temperature threshold, but most are still rated up to about 140°F. Their psi rating is a bit lower than brass and stainless steel as well, but if you don't need something as robust as brass or stainless steel for your application, then composite adapters are a good bet.
Tube-to-Tube Pneumatic Adapters
Tube-to-tube pneumatic adapters allow for easy change-out of connection types, so an assortment of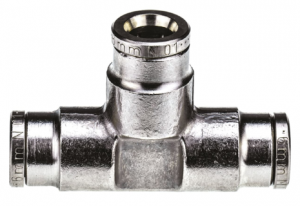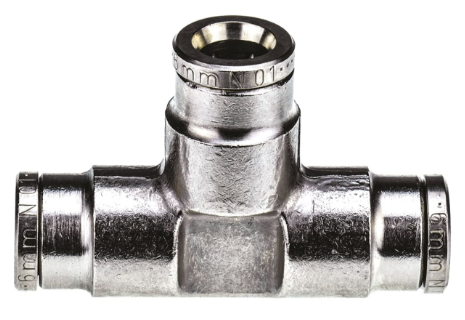 tubes can be used. They provide a reliable seal and no loss of air. Composite adapters are pressure rated up to 150 psi and temperature rated up to 140°F. Brass adapters are temperature rated up to 400°F. Stainless steel adapters can be used with a variety of tubing materials and are great for high temperature applications.
Tube-to-tube adapters are super simple and easy to connect and disconnect, with quick release features.
Both types of adapters can be used with polyurethane, nylon and various other types of tubing.
Need pneumatic adapters? Give us a call or stop in to any of our five convenient Express Hose Centers!