Fluid transference and treatment is the core of what we do, and it applies to many industries. While this list isn't all-encompassing, here are some key markets we serve:
Agriculture
To meet the needs of the farming industry, you need a lot of heavy-duty machinery. PDI supplies MRO products, compatible with all major brands, to agricultural operations. We also work directly with some of those brands to create OEM components for their machinery.
Some products that are necessary in the agricultural industry are hydraulic hose, hydraulic cylinders and quick disconnect couplings.
Construction and Mining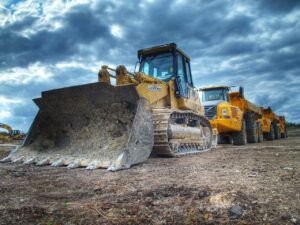 Heavy equipment and construction vehicles require extreme reliability and durability to ensure that the job gets done on time. PDI has oil- and weather-resistant high pressure hydraulic hose, tube and accessories to meet the various needs of excavators, cranes, bulldozers, backhoes and more.
Key products in the construction and mining industry include hydraulic hose, hydraulic tube and quick disconnect couplings.
Diesel Engine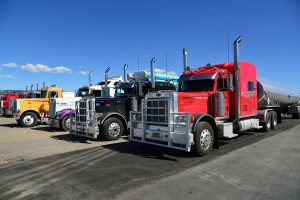 The heavy-duty automotive market runs on diesel. PDI specifically designs, manufactures and distributes hose, tube, fuel systems and more for the diesel engine market. Our high quality systems and components will keep you operating at peak performance.
Coolant lines, EGR lines and low pressure fuel lines are all common in the diesel engine market.
Food and Beverage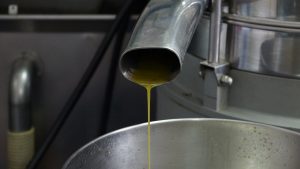 Food and beverage manufacturing is highly dependent upon industrial hose and pneumatic tubing and actuation. Antimicrobial food grade and FDA-approved tubing ensures quality and purity in conveying product or air to where it needs to go. There are a wide variety of food-grade products for various applications, from beer lines to pneumatic actuators and valves.
Fluid transference products used in the food and beverage industry include food and beverage hose, pneumatic hose and tubing and pneumatic actuators.
Injection Molding
Plastic, glass, metal or even ceramic molding is integral to the creation of many products on the market today. PDI works with many businesses within the injection molding market and supplies them with products such as hose, tube, fittings and adaptors to allow for efficient movement of materials through the process, to a finished product.
Injection molding is highly dependent on hydraulic hose, hydraulic tube and hydraulic fittings.
Locomotive
Power Drives has found a niche in the locomotive industry with our engineered systems such as the Powerhouse™ and Diesel Dehydrator. We help in meeting federal regulations by reducing emissions as well as noise and fuel cost. Not only do we assist in EPA compliance, but our engineered systems save your operation money.
In addition to engineered systems, we provide parts and accessories such as fuel hose, oil hose, sander hose and more.
Marine
Power Drives supports the marine market through its specific fluid conveyance needs such as water hoses, pipelines and subsea hose. Reliability is the most important requirement in marine applications, and you can count on PDI to supply the necessary components for the wide variety of systems on marine vessels, as well as underwater applications.
Some of the main products we help the marine industry with are water hose, suction and discharge hose and hydraulic pumps.
Material Handling
Portability, whether for bulk or light materials, is the main concern in material handling. You need reliability on the job, and in an MRO situation, our custom hose experts help determine which parts and accessories are the best fit for your material handling application. For OEM applications, our engineers work closely with you to create a custom product based off of your unique specifications.
Products commonly used in material handling applications include  hydraulic hose, hydraulic pumps and motors and hydraulic valves.
Municipality
From fire trucks to police cars to snow plows, the maintenance of municipality fleets' fluid conveyance systems require attention to quality and detail, for efficient public service. Many municipalities work with us for their hydraulic component needs and are one of our largest markets for Vendor Managed Inventory, or VMI.
Common products in municipality applications include hydraulic assemblies, hydraulic fittings, hydraulic pumps and motors.
Oil & Gas
Our highly knowledgeable hose specialists are experts in limiting down-time due to hydraulic failures in the oil and gas industry. We offer a wide variety of products such as cam locks, couplers, electric actuators and quality hose for crude oil extraction, processing and transfer. In our Express Hose Centers, we offer quick identification and replacement ordering of high pressure hoses and accessories.
Products common in the oil and gas markets include quick disconnect couplings, hydraulic cylinders and industrial hose.
In order to help you meet the needs of your operation, PDI the supplier that is reliable, meets industry requirements and offers emergency services.