Pneumatic adapters are broken down into two main categories: tube-to-tube adapters (often called push in fittings) and threaded adapters. As with most things in the fluid power world, deciding on which will be the best for the job comes down to application.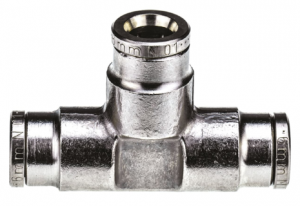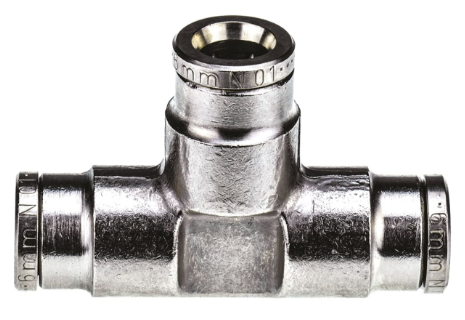 Tube-to-tube adapters go by many different names: push-in, push-fit, push-to-connect, push-to-pull and instant fittings. An adapter is a type of fitting, so the terms are often used interchangeably as well. Installing a tube-to-tube adapter requires little in the way of tools, and they can typically be connected quickly and simply by pushing tubing into one end of the adapter. 
Pneumatic tube-to-tube adapters come in numerous configurations such as straight, elbow, tee, Y connectors, straight connectors, bulkhead connectors, reducers and crosses. Composite tube-to-tube adapters are quite common and popular, but other materials such as stainless steel are available. Tubing compatible with these adapters can range from ⅛ to ½". Regardless of the configurations and materials used, tube-to-tube adapters are straightforward and offer simple installation. The large majority of industrial markets require tube-to-tube adapters within their systems.
Threaded adapters, on the other hand, are used when you need to switch from one thread size to another. They require more in the way of additional sealing, often requiring PTFE tape or copper washers to seal correctly and prevent leakage. Some already come standard with o-rings. Threaded adapters can be brass, plated brass (corrosion resistant), steel or aluminum. Threads are either European (PT, BSPT or metric) or NPT. Although there is a bit more labor associated with using threaded adapters, they are a popular choice because they have superior sealing power in air hoses and power tool applications.
Whether your pneumatic needs are industrial, mobile or otherwise, first do the research to determine which type will be best for your application. Then go to a trusted distributor so you can feel confident that you are getting quality parts.