CADimensions, Inc. recently published an article about the transition from traditional methods for creating jigs and fixtures to adopting 3D printing or additive manufacturing. 3D printing allows for design freedom and reduces design and production time along with the constraints normally considered with traditional methods. 3D printing or additive manufacturing allows for production of optimal fixtures to complete tasks.

Power Drives uses the Fortus 360mc, Fused Deposition Modeling (#FDM) System for go/no-go gauges with bent pipe. PDI's own Rick Braine was quoted in the article discussing design excellence and cost savings by incorporating FDM technology. Read more about the 3D Printing process.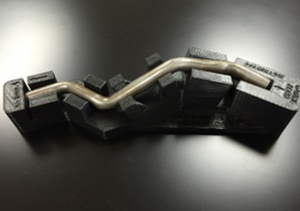 About Power Drives, Inc.
Power Drives, Inc. (PDI) is a Tier One and Tier Two TS 16949 certified manufacturer of engineered hose and tube assemblies for Original Equipment Manufacturers (OEM). From concept to production, we provide complete end-to-end design and production solutions for increased performance, functionality and reliability in your products.

With multiple manufacturing locations, PDI optimizes production processes and reduces supply chain risk. We take pride in our premier product offerings as well as our safety and quality measures, and we welcome the opportunity to work with you.


800.888.1373 | powerdrives.com