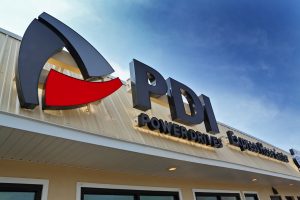 Power Drives began distributing Eaton Aeroquip products in 1950. For the last 70 years we have expanded from one store to five, and in addition to our footprint, our product lines have grown as well. As well as stocking Aeroquip parts, as the name of our stores would suggest, we also stock other Eaton brands as well as top-quality products from other leaders in the fluid power world. A few of these brands include Bimba, IMI Norgren, Dixon and more.
The reason we decided to open a store in the first place was quite simple: to provide a place for busy people to come to get a hydraulic hose, adapter or other fluid conveyance part, and get it fast. The concept caught on, and soon we were expanding to two, three, four and then five stores across Western New York State, and Western Pennsylvania. Not only do customers appreciate that we are able to provide them with the products they need, but they are able to return back to their job within no time.
Top Three Advantages of PDI's Eaton Aeroquip Express Hose Centers:
Advantage 1: Speed. Get in and out quickly.
Advantage 2: Ease of access. Five convenient centers across two states.
Advantage 3: Product selection. Ensure you get what you need when you need it.
Each one of our stores is staffed by a team of Eaton Aeroquip certified technicians. Having completed certified training, each team member is an expert in the field. Whether you come in and explain the requirements of your job or bring in a failed hose that has to be replaced, our members will create a solution for you in no time. But don't just take our word for it. Our customers generously share their experiences online.
Whether you live in Western New York, Western Pennsylvania or any of the surrounding areas, our Buffalo, Tonawanda, Rochester, Erie and Washington stores are open and ready to help you with your project. And if you have an emergency occur after hours, we can help you with that, too. We hope to welcome you into one of our stores soon!